We know that hot coffee is important to your office.
Coffee is the energy that makes your employees and customers happy—and keeps the office running smoothly.
We offer reliable coffee delivery services crafted around your needs so you can start off on the right foot, and stay productive until the last minute of your day, every day.
That is why we're more than another service provider; we're your partner in office delivery services in the San Francisco Bay Area.
The Best Coffee Brands
Choose from hundreds of coffee varieties from favorite brands such as Peet's, Starbucks, Tully's, as well as the best coffee roasters in the San Francisco Bay Area, such as Equator, Philz, Ritual, and Verve. You can also select our house blends, which offer excellent value without sacrificing the vibrant, fresh taste of coffee.
Coffee Machines
Associated equips your office coffee system with top-of-the-line coffee machines and your favorite coffee brands. From traditional coffee makers to single-cup systems to top-quality espresso machines, we make it easy to indulge the whole office. Choose the coffee machine that best suits your needs from a wide variety of reliable and convenient brands.
Traditional Coffee Brewers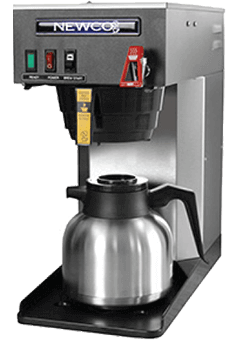 Thermal Carafe Coffee Maker
Save space without compromising quality. This thermal carafe coffee maker is a low-profile, easy-to maintain coffee maker that fits under most cabinets. It brews 64 ounces of reliably great coffee in just three minutes, and keeps it hot for hours.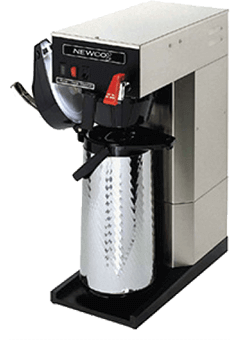 Air Pot Coffee Maker
The perfect traditional coffee machine for break rooms and meetings, this air pot coffee maker is compact, reliable and fuss-free. Brew great-quality coffee directly into insulated air pot servers, and keep it hot for more than eight hours without burning.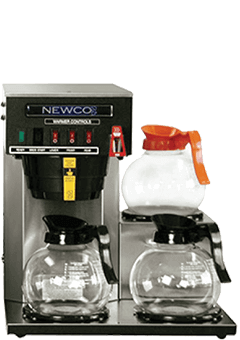 Glass Pot Coffee Maker
Great for any office where coffee is consumed fast, this tried-and-true glass pot coffee machine is loaded with advanced features. Multiple warmers keep several pots of coffee cup-ready, while dishwasher-safe decanters are quick and easy to clean.
Single-Cup Coffee Makers