The best coffee brands
Choose from coffees from favorite brands such as Peet's and Starbucks, as well as the best coffee roasters in the San Francisco Bay Area, such as Equator, Philz and Red Bay Coffee. You can also select our house blends, which offer excellent value without sacrificing the rich, fresh taste of coffee.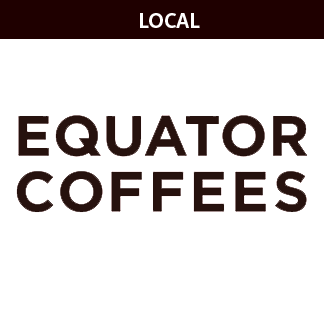 Equator
In 1995, when business partners Brooke McDonnell and Helen Russell began roasting coffee in a Marin County garage, it marked the beginning of their journey to build a high-impact coffee company focused on quality, sustainability and social responsibility.
Red Bay
Red Bay Coffee Roasters was founded in 2014 by Bay Area Entrepreneur Keba Konte, striving to be diverse and inclusive of those who've traditionally been left out of the specialty coffee industry, especially people of color, the formerly incarcerated, women and people with disabilities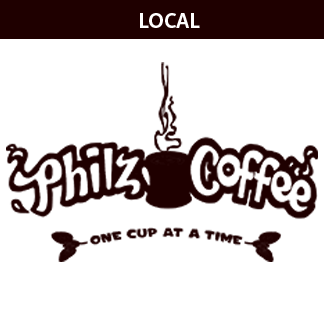 Philz Coffee
Voted best coffee in San Francisco, Philz Coffee's mission is to make the world a happier place, one cup at a time. Each Philz blend has been masterfully crafted by Phil himself using beans from around the world.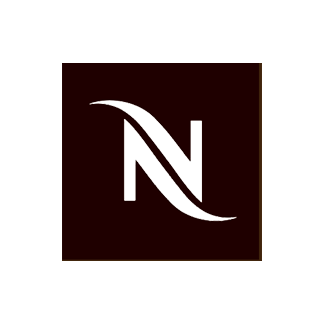 Nespresso
Serve your team and your guests the Nespresso coffee everyone loves! Nespresso coffee masters carefully curate some of the world's finest coffee beans – expertly roasted and ground to deliver the exceptional taste of genuine espresso and rich coffee. Nespresso is also deeply committed to sustainability, supporting the livelihoods of over 120,000 coffee farmers around the world.
Bella Rosa Coffee Company
Bella Rosa roasts and sources 100% organic, non-GMO, shade grown coffee. Bella Rosa also strictly sources Fair Trade Certified coffee, which in turn betters the lives of coffee farmers while helping preserve their culture.

Peet's Coffee
Ever-popular with aficionados and pragmatists alike, Peet's Coffee selects the best-of-the-best beans from top growing regions and hand-roasts them in small batches, delivering superior-quality coffee that's guaranteed to please.

Starbucks Coffee
There's no need to leave the office to enjoy America's favorite coffee. We've been a Starbucks preferred office coffee provider since 1993, bringing the world's most recognized brand of coffee to satisfied employees all around Northern California.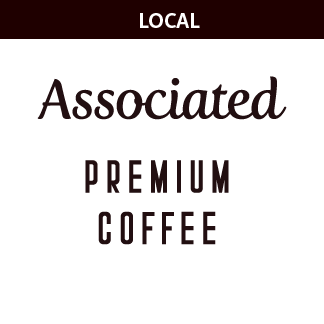 Associated Premium Blends
Enjoy flavor and freshness at a price that's sure to satisfy. Made from top-quality Arabica coffee, our premium blends are locally roasted in small batches, then packaged into fresh-pack bags and delivered straight to you.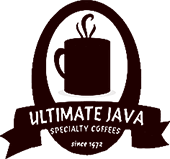 Associated Ultimate Java
Deep, dark, delicious and affordable, we blend and roast our Ultimate Java weekly in the great tradition of San Francisco Bay coffees—and provide it at a fraction of the price.
Our Selection of Coffee Machines for Your Office
Associated equips your office coffee system with top-of-the-line coffee machines and your favorite coffee brands. From traditional coffee makers to single-cup systems to top-quality espresso machines, we make it easy to indulge the whole office. Choose the coffee machine that best suits your needs from a wide variety of reliable and convenient brands. Touchless options are available on most models.
Traditional Coffee Brewers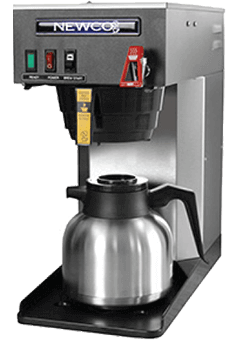 Thermal Carafe Coffee Maker
Save space without compromising quality. This thermal carafe coffee maker is a low-profile, easy-to maintain coffee maker that fits under most cabinets. It brews 64 ounces of reliably great coffee in just three minutes, and keeps it hot for hours.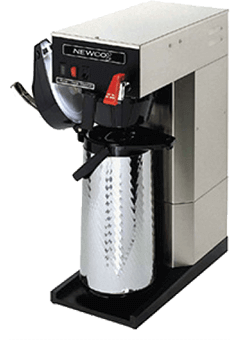 Air Pot Coffee Maker
The perfect traditional coffee machine for break rooms and meetings, this air pot coffee maker is compact, reliable and fuss-free. Brew great-quality coffee directly into insulated air pot servers, and keep it hot for more than eight hours without burning.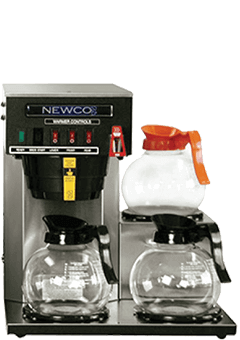 Glass Pot Coffee Maker
Great for any office where coffee is consumed fast, this tried-and-true glass pot coffee machine is loaded with advanced features. Multiple warmers keep several pots of coffee cup-ready, while dishwasher-safe decanters are quick and easy to clean.
Single-Cup Coffee Makers